The start of the year has led to interesting times.
Unfortunately the people at Abbey were not capable of finishing our car so we were very rapidly back to square one.
Luckily, after an appeal to some other land speed racers a new tuner has now been found.
Rich at Redline Tuning has turned out to be the person we have been searching for, for some time now. Rich is a very understated man, but he really knows his stuff.
On Feb 15th Harry and Ian took the car up to see them in Essex. The arrangement was, we would drop the car off and then return at 5.00pm unless we received a phone call before.
As the trip involved the lovely Dartford crossing, which is an infamous traffic hold up, this meant an early start. Once the car had been delivered the boys met up with another friend of the project Steve Dunster.
Steve organised the Horsepower show we attended a couple of years ago and until his health began to fail was planning on joining us in Utah this year.
So leaving the car in Rich's careful hands they all set off to await the dreaded phone call!
For the rest of the day, despite Steve's scintillating company Ian spent the time nervously checking his phone.
The call never came and so as the clock neared five they headed back to Basildon for the news.
The news was as good as could be expected after so much advice from so many different sources.
The car was now running as well as it could in it's current specification but the data has now shown us what we need to change to get more performance from our package.
As it turns out both our turbocharger and fuel pumps are under spec. So we now have to change these for higher performance items and with a few other minor wiring issues to sort we are now well under way to completing our mechanical set up.
During the search for an engine tuner, we were not idle.
Thanks again to our friends, this time at Horley Tyre and Exhaust we were able to make some really good progress on our flat floor.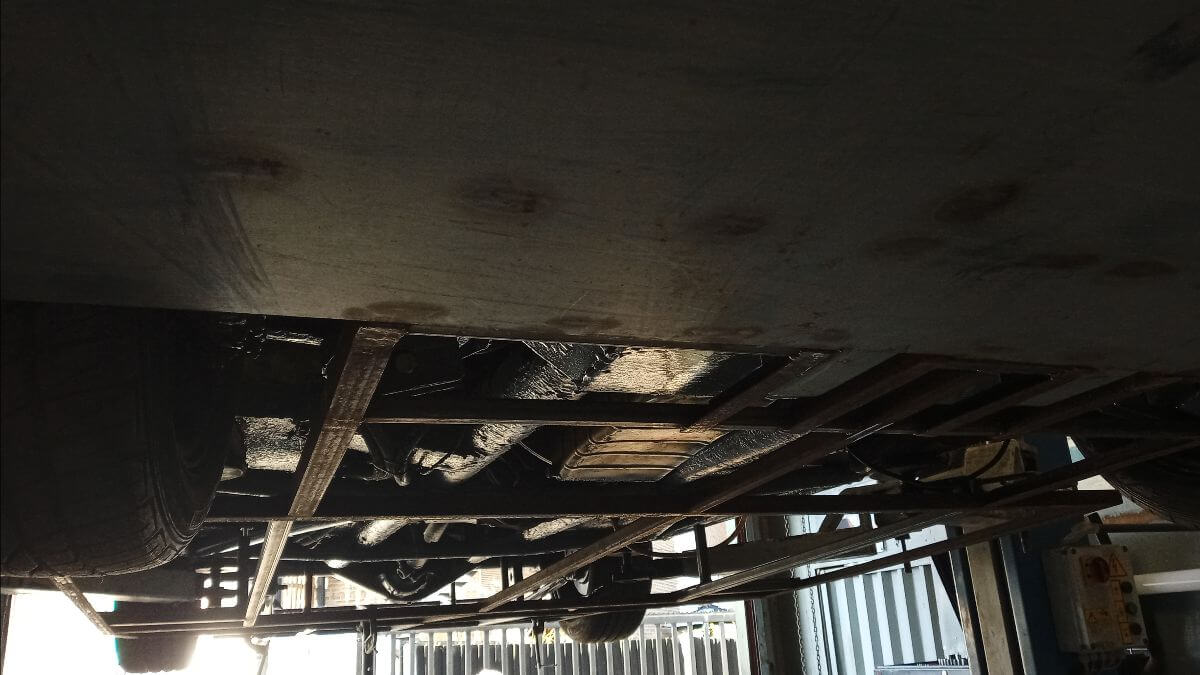 Whilst we appreciate this looks like a load of rusty tubing, once skinned these frames will be our flat floor. The concept is that any air travelling under the car will pass quickly and without disruption.
The other issue is that the floor needed to be removable so we have made it in four sections to aid fitting and removal as necessary.
This floor once finished, represents the last of our aerodynamic aids and so once the engine is sorted and the floor skinned we will be down to finishing touches.
It's very nice to have some sort of end in sight.